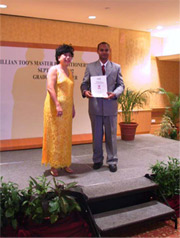 Feng Shui is a science that uses the five elements – earth, metal, water, wood and fire to correct the flow of energy in your environment, setting the stage for positive changes. Literally translating as 'wind-water', Feng Shui, or the ancient Chinese art of placement not only works wonders in the house, it is also successfully applied by companies like Walt Disney, HSBC, and Citibank.
According to the Chinese, your luck is made up of three aspects. Thirty three per cent is dependent on your stars, thirty three on your efforts and the balance of your luck comes from your environment. Out of these aspects we can control the efforts we put in and our environment. That means we have control over sixty seven per cent of our life, provided our home is Feng Shui compliant.
Feng Shui very rarely requires breakage and remodelling of your home. It adapts, instead, to you, allowing for the placement of certain key elements to harmonise and balance the energy.
Clutter, of course, has to go. Whether you are actively applying Feng Shui to your space or are just curious about it, one of the basic rules is that your home should be free of clutter. Piles of unused objects in your house accumulate negative chi or dead energy. This eats up whatever positive energy is flowing into your space, slowing down your progress and even affecting your health.
A word to the wise, free Feng Shui tips are often dangerous, as they are generalisations. What may work well for your neighbour could cause havoc for you. Please do not make energy alterations to your space without a professional's advice.
"My sister had gifted me wind chimes and I put them up at the window since that is what everyone says to do. Our financial problems started soon thereafter. We were desperate when we consulted Leo. The first thing he did was to take off the wind chimes and find a suitable place for them. Within a few days my husband got his long delayed promotion and things have improved steadily since. Thank you Leo. You really saved us."
Manju Jain, Jaipur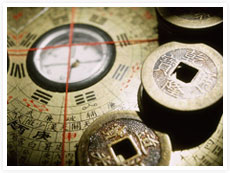 The scope of Feng Shui is unlimited, and applied to your home or your office, it subtly alters different aspects of your life, healing what is unresolved and helping you progress rapidly, to live out your destiny. Relations improve, turnover and productivity show an upswing and harmful organisational politics are quickly put to an end.
"Our company was growing steadily. Like everyone else we had small problems. It was ok. My brother in law introduced me to Leo. Out of curiosity I asked him to check my office. He had barely spent five minutes there when he started telling us exactly what problems we were facing. He asked about being cheated and legal problems and that was when I was convinced. Just two weeks before we had a problem with a supplier who had given us bad material. We had decided to file a case as there was no proper response from him. Two days after Leo had completed the Feng Shui cures the same supplier approached us and offered to settle the matter. But more than that, in the next six months our company grew very fast, expanding to abroad. Good staff came in and everyone is happy to be working with us. Leo has done Feng Shui for my home, my brother and my friends. He has worked real magic for all of us."
Uday Deshpande, Mumbai
Dynamic and versatile, Feng Shui correctly applied, will make a tremendous difference to your life, easing away the seemingly insurmountable problems, creating positive energy flow and helping you achieve your goals and dreams effortlessly and easily.
Allow the magic of Feng Shui into your life and enjoy the benefits others have already experienced.
To schedule a Feng Shui consultation click here.