Mind Spa is the result of many years of dedicated research and planning. Conceived from the desire to reach out to people and make a positive difference in their life, Mind Spa brings together the best practitioners in their field, making them accessible to you.
Dedicated to raising the standard of alternative therapies currently available, Mind Spa sets a high benchmark for its therapists.
Life is meant to be a celebration, a joyous dance. Our attitude and reactions to situations determines whether we gracefully dance through our turmoil and trial or whether we sit it out in despair.
Here at Mind Spa we practice a spiritual yet practical approach to life. We make available to you a unique blend of the esoteric sciences of the East and the West to balance your internal energies as well as harmonize the external energies around you. We use various sciences like Feng Shui, Meditation, NLP, Aura Scanning, Tarot, etc to achieve this.
We continue to provide solutions to our clients across the world. Our expertise and understanding of energy makes it possible to find creative and lasting solutions to even the toughest situations.
At Mind Spa, our objective is to empower you to be able to make your decisions from a place of power and strength. Be it relationship issues or problems with your health or confusion in your career, our comprehensive approach will help you bring your life into alignment, ensuring that you live a life of prosperity and happiness.
About Leo
Counsellor, Healer, Mentor…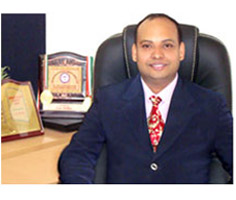 The multi faceted Leonard Velloz or Leo as his clients fondly call him believes in letting his work do the talking. His soft spoken and unassuming exterior provides a perfect foil for the path-breaking work he does.
Leo's own journey of self discovery began in early childhood. Blessed with the ability to see energy and communicate with Angels, he spent his childhood and teenage years exploring his spirituality. His desire to understand the unconscious mind and harness its potential led him to Dream Analysis and a Masters in NLP (Neuro Linguistic Programming). He explored different healing techniques like Reiki, Pranic Healing, Dynamic Healing, etc., then creating a powerful new technique, which he used effectively on people diagnosed with cancer, HIV and other illnesses. He mastered meditations like Tatva Shuddi and Pran  Vidya after many years of study under the guidance of Gurus at Rishikesh in Northern India.
Giving up a successful business in computers, he pursued a degree in Psychology and a degree in Alternative Science. His fascination with energy and desire to understand its flow led him to Malaysia where he pursued his Masters in Feng Shui under Lillian Too, Peter Leung and other masters of international repute. Added to this, Leo's ability to see and understand the flow of energy ensures that Feng Shui goes beyond simple placement of objects.
Leo seamlessly binds Eastern and Western healing techniques to help people live their lives fully. To that end Holistic Studio was set up. Whether it is specifically designed meditations for individuals or for corporates or using Feng Shui to turn businesses around and to bring harmony and abundance into homes, Leo's skill, perception and wisdom helps people across the world look beyond their limitations into claiming peaceful, happy, healthy and wealthy lives. His client list traces across India, Hong Kong, China, Japan, Singapore, Dubai, UK, Brussels, France, Germany, US and Brazil.
His revolutionary techniques while seemingly simple are highly effective, empowering his clients to step out of limiting beliefs, into creating the lives they desire.
His mission is to reach out to millions of people and guide them to make powerful transformations in their lives.
About Dan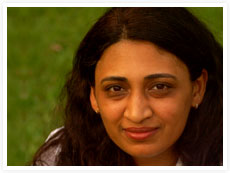 Leaving a budding career as a copywriter Dan decided to follow her childhood passion for the unknown by plunging into the esoteric sciences. Her success as a Tarot reader was soon followed up with learning Silva Mind Control and then Usui Reiki. The next few years were spent in deepening her understanding of the mystical sciences through working with different healing and energy systems.
Having worked with varied meditation and healing techniques for over ten years, her extensive work with people from different backgrounds has given her a deep insight into the human psyche. Additionally, she is blessed with the ability to see the core issue of a problem and find practical and workable solutions. A Reiki Master and Tarot Reader, she believes that everyone can choose their destiny.